Plant Kingdom Poster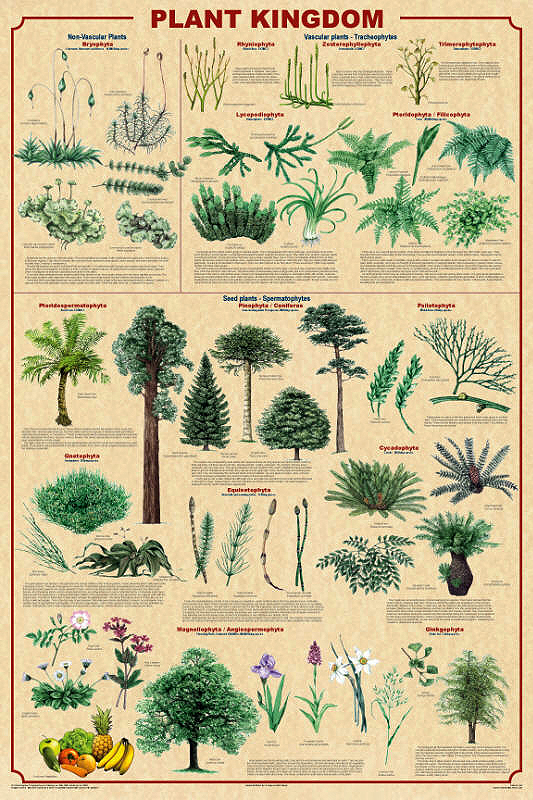 A112 Plant Kingdom 2
The revolutionary changes in the way we look at animal life has had little impact on the plant kingdom. Classification has been comparatively stable. Linnaeus is still king. The original purpose of this new edition of our popular Plant Kingdom poster was to match the graphic design of Animal Kingdom 2, once again making them a matched set. We took advantage of this opportunity to add the four divisions of extinct plants resulting in a new poster.
Both posters are great for life science classes but the non-technical presentation makes them popular with both animal and plant lovers.
| | | | |
| --- | --- | --- | --- |
| Laminated | No. A112L | $18.95 | |
| Non-Laminated | No. A112F | $9.95 | |